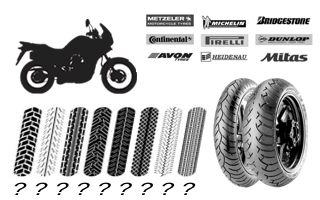 Finde the recomended motorcycle tyres for your bike !!

The information provided in this page is for your information only. You fully discharge myNETmoto from any liability whatsoever in relation to, or as a consequence of, claims by yourselves and/or any third party for possible damages subsequent to the fitting of tyres not allowed.
CONTINENTAL CONTI GO!


The new ContiGo is designed to the same exacting standards as Continental's range of tyres for larger capacity machines, providing the discerning commuter with the same ride quality, stability and confidence. The ContiGo is designed to give [...]
(incl. VAT exkl. Shipping)
CONTINENTAL CONTI GO!


The new ContiGo is designed to the same exacting standards as Continental's range of tyres for larger capacity machines, providing the discerning commuter with the same ride quality, stability and confidence. The ContiGo is designed to give [...]
(incl. VAT exkl. Shipping)